Logan USU Wood Duck Days
With the threat of winter weather in Cache Valley, we officially pulled the plug on Saturday mornings WOW work day. With so many project locations needing attention, we kept a skeleton crew of students from Utah State's Wildlife Society, and made tracks to get several key locations up to speed. As we pulled onto our first project site of the day, students were treated to a couple of hens standing on top of the boxes enjoying the sunshine that was peeking through. As we parked the trucks, several pairs blew of the near bye creek, hens squealing a nervous tone as they departed. Students are always eager to have a chance at hands-on-field-work, and getting to play with wood duck nests is a premium. We quickly paired up and headed in different directions, Dr Koons took one side and I led out to the other. Having checked only a handful of nests, we flushed a hen from a box labeled as JA 3.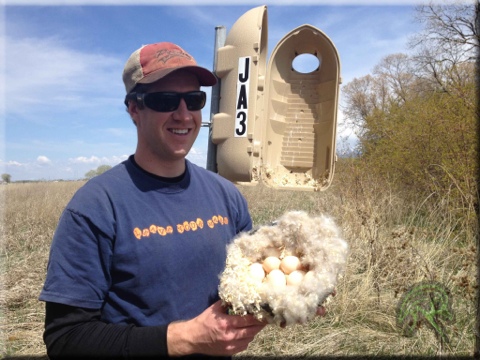 Inside, we discover 14 eggs, aging them at day 7-8 in incubation. This box (JA 3) has successfully produced a clutch of wood ducks every year since it was enlisted in the program (2009).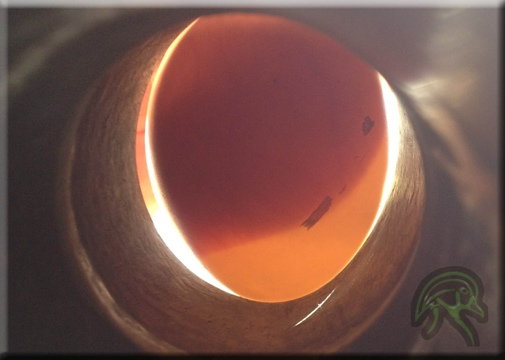 Several boxes later, we were able to observe eggs from a large nest that contained 27 eggs. Candling the eggs, we were able to identify that there were various stages of incubation in the nest, indicating that this nest was subject to dump-nesting (multiple hens laying eggs in one box).
On another project, we observed a hen that was flying with an egg in her bill. In this, we quickly determined this was a golden opportunity to mark her eggs, lending to the chance these eggs may show up in another nest box. Hens will sometimes relocate their nests.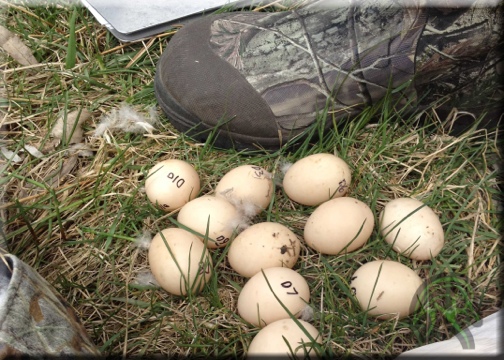 Upon inspection of her nest, there was evidence that an egg had been broken in the hens nest. Some times hens will fight over a box and eggs can be broken during these intense fights.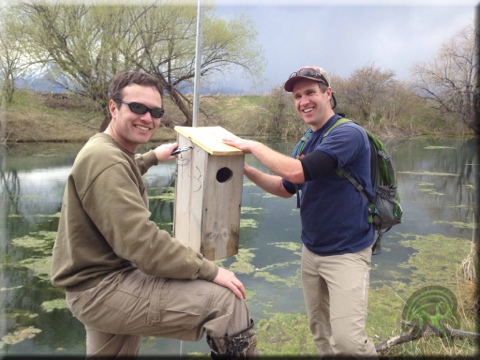 Late in the afternoon, we had brought the third project to a close, posting for new boxes in place of a series of tired boxes that had fallen victim of branch damages in high winds.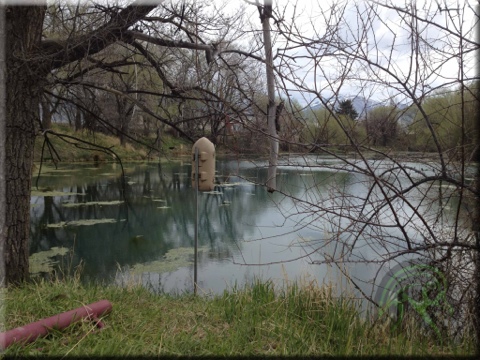 At the end of the day, we had only covered 45 boxes on four different projects and counted nearly 80 wood duck eggs. We has also put another 12 boxes into the WOW nesting program.
On Saturday, April 21, round 2 of Logan's Wood Duck Days will kick off, meeting in the parking lot of USU's Wildlife building at 9 am.
Tags: USU, Wood Duck Days, WOW